Specialised Work & Services
As well as standard building services, Horan Construction also provide bespoke and specialised stone, block and brickworks for a variety of buildings, old and new.
We are fully qualified stone work specialists, providing lime mortar, rake out and repointing using traditional methods and techniques. With several years of experience within the industry, we can provide all of the relevant help and advice, especially when it comes to old homes and listed buildings.
Stonework experts
Wet, Stone & Flint Work
Dressed & Recon Stone
Blockwork
Lime Mortar
Rake out & Repoint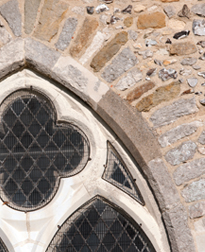 Other Services
Whether you have a broken wall, damp or damaged brickwork to any type of building, we can match bricks and provide repointing services at a convenient time to suit you. We use only high quality materials, offering professional help and advice at all times. We also provide brick and stone tinting and colouring services.
For a free consultation, or for complete help and support, please do not hesitate to contact us today, where we will be happy to help you further with your requirements.
Other Services
Lime Mortar
Brick Matching
Tinting & Colouring
Heli-fix Works
Imperial & Metric